Dodge R/T Meaning and Explanation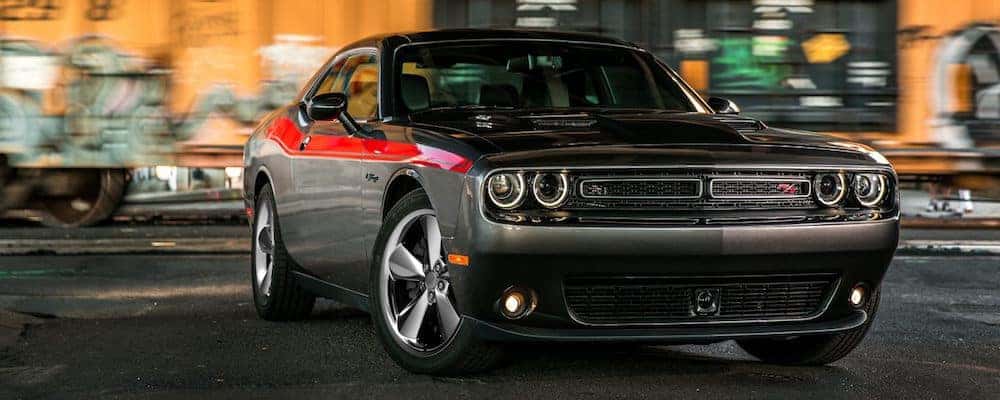 You may have heard performance car enthusiasts toss the term "R/T" around, but not really know what it means. We are here to walk you through what R/T stands for and what it means for drivers in Louisville, KY. Suffice it to say, if you love pulse-pounding performance, you will love an R/T vehicle.
Road and Track History
R/T stands for Road/Track and indicates a performance level trim you can find across the Dodge lineup. The R/T configuration first made its appearance in 1967 with the release of the Dodge Coronet R/T trim. Since that initial release Dodge has gone on to produce 29 R/T vehicles, the most famous of which was the 1968 Dodge Challenger.
SRT® vs. R/T
The R/T trims offer better performance features and specs than any standard trim will offer. Yet SRT® (Street & Racing Technology) trims generally offer more in terms of performance. The downside of the SRT® configuration is can cost a bit more than the R/T, which makes the R/T trim great for those seeking powerful performance with an affordable price.
Vehicles With R/T Trims
If you are looking for an R/T model, you have plenty of options to choose from with trims on the:
Performance Features of the R/T
Exact performance features on an R/T model can differ between vehicles, yet each will be guaranteed to boost performance enhancing features. When looking at this track inspired trim you can generally expect to find:
Brembo Braking: These brakes allow for quick stops without overheating.
HEMI® Engines: With the iconic horsepower and torque reached by these burly engines, it is no surprise that they are an R/T staple.
Aerodynamic Design: The use of hood scoops, rear spoiler, and more, allow the R/T trim to reduce drag and achieve greater speed.
Experience R/T the Difference at Jeffersonville
Have additional questions about performance vehicles? The team at Bachman Chrysler Dodge Jeep Ram would be happy to speak with you! Or you can get your foot on the accelerator of an R/T model by stopping by our showroom near New Albany. Want to learn more from our team? Find out more about oil change intervals with our service team!
More from Our Blog
Outfitted with a diesel engine, the 2019 RAM 2500 boasts the highest towing capacity in the 250/2500 pickup vehicle class. So exactly how much can a RAM 2500 tow? 19,780 pounds. That's right— the RAM 2500 has a maximum 19,780-pound towing capacity. Whether you're looking for high-performance on the worksite or the weekend, the robust…

Why do critics and Louisville, KY area drivers love the 2019 Jeep Cherokee? Among U.S. News and World Report's list of compact SUVs, the new Jeep Cherokee for sale comes in a number of different trim levels, whether it's a Jeep Cherokee 4×4 or FWD. Find out why so many drivers are talking about this year's…

At Bachman Chrysler Dodge Jeep Ram, we offer a wide range of Jeep Wrangler accessories that help take this tough SUV to the next level. From roof-top cargo carriers to bespoke performance equipment, there are dozens of accessories for the Wrangler that you can choose from. Find out how you can customize your new Wrangler at Bachman Chrysler Dodge Jeep Ram near Louisville, KY….