Good Credit vs. Bad Credit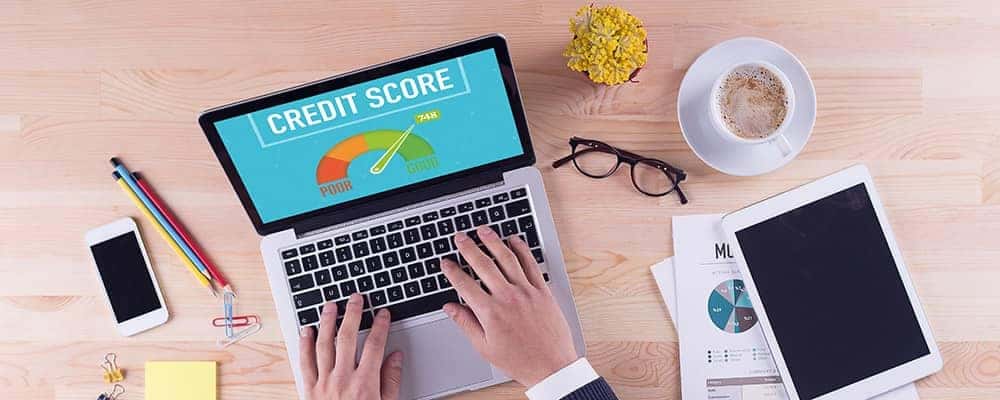 Do you really know your credit score? Many people don't know whether they have good credit vs. bad credit until it's time to make a big purchase – and they might be in for a shock! If you're preparing to purchase a car, it's important to learn the basics to prepare you for the financial process ahead. But even if you have no credit at all, there's no need to fear! Let's go into the differences between good credit vs. bad credit vs. no credit:
What is Credit?
Your credit score is sort of like a financial report card. When you sign an apartment lease or get a credit card, this information goes on your record. Every time you complete your monthly payments on time for the full amount, you get a good mark from the credit bureau. Over time, those good marks turn into a higher credit score. If you're a little late on one or two bills, you might be fine. But if you make a habit of neglecting those payments, your credit score starts to fall. This can affect your purchasing power in the future. Lenders are more likely to approve loans and give good rates for those with good credit because they are considered more trustworthy. Those with bad credit or no credit at all may be seen as risky, which makes it harder to secure the funding that you need.
What is the Difference Between Bad Credit and No Credit?
Is having no credit the same as having bad credit? The answer is no. Having no credit just means that creditors don't know how to predict if you will keep up with your payments. It is easier to build up your credit score when you have yet to establish credit than it is if you have bad credit. Fixing you score in either situation is not impossible, though.
Fixing Bad Credit
Let's say you have less than stellar credit – should you throw in the towel? No way!
Consider getting a co-signer with good credit to help you secure a good loan or lease for your new vehicle.
Check your credit report for accuracy to ensure that you aren't paying for someone else's mistakes. Dispute any errors with your credit bureau to get a fresh start.
Look into loans for bad or no credit that may be more flexible, like the Bachman Fresh Start Buying Program.
Take Control of Your Future Today
Whether you have good credit vs. bad credit, the folks at Bachman CDJR can help you secure that dream car at an affordable rate. If you're ready to pick out your vehicle, apply for financing online to save yourself some time at the dealership! Still have questions? Get in touch with our finance center!