Mopar Service in Jeffersonville
Hours:
Mon - Fri : 7:30 AM - 6:00 PM
Dealership Amenities
Mopar provides authentic OEM parts for your Chrysler, Dodge, FIAT, Jeep, RAM or SRT vehicle. We also offer OEM accessories and performance parts for your vehicle to make sure it's customized to your heart's desire.
Certified Technicians
We Have Early Bird Hours
Free WiFi
Goodyear Tires
Michelin Tires
We Offer Mopar Accessories
We Offer Mopar Performance Parts
We Offer Rentals
Shuttle Service Available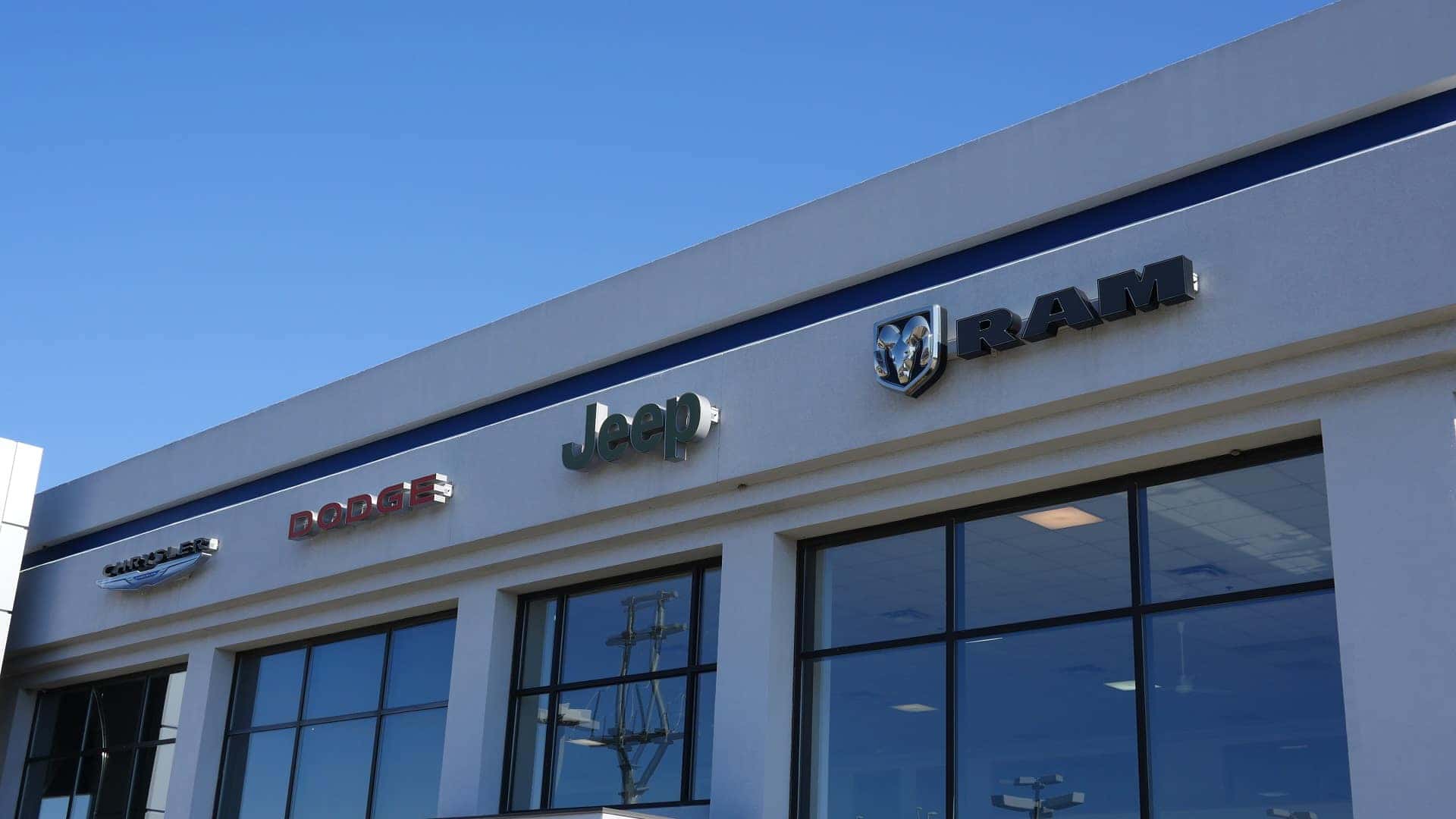 Chrysler Dodge Jeep Ram Service Department
Car ownership is more than just purchasing a car and driving it away. It also involves taking care of your vehicle by performing regular maintenance. It's important to choose the right service center to look after your vehicle and keep it running in good condition. If you're in Louisville or the nearby areas, you can trust our Jeep dealership to help you with any of your automotive needs. As a Jeep dealer, we offer a variety of services for your vehicle, from simple oil changes to collision repairs. Here's a closer look at what we can do for you:
Quality Service at Competitive Prices
At Bachman CDJR, we're committed to providing our community with quality service at a reasonable price. Our service center is staffed with knowledgeable and experienced technicians who have the tools, technology, and training to get the job done right. Some of the services we offer include:
Chrysler Oil Change
An oil change is an important part of maintaining your vehicle. Oil keeps your engine running smoothly and protects its moving parts from damage. Over time, your oil can become dirty or worn out. It's crucial that you replace your oil regularly to ensure the safety and longevity of your vehicle. Our Mopar Oil Change service is designed to keep your vehicle running in peak condition, helping to prevent any costly repairs.
Mopar Tire Service
Proper tire maintenance is essential to keeping your vehicle safe on the road. Tires provide traction for your vehicle and keep it from sliding or hydroplaning. Worn-out or damaged tires can be dangerous, as they can affect your vehicle's handling and braking capabilities. At Bachman CDJR, we offer a variety of tire services, including balancing, inspection, rotation, and even patching. We can also help you choose the right tires before installing them for you.
Jeep Wheel Alignment Service
Properly aligned wheels improve fuel efficiency and extend the life of your tires, which can save you money in the long run. A wheel alignment can also help prevent uneven tire wear that can negatively affect your vehicle's performance. If you notice any issues with your vehicle, such as a shaking steering wheel or uneven or rapid wear of your tires, bring it to the service department at our Jeep dealership and we can perform a wheel alignment service to ensure everything is working as it should.
Mopar Brake Service
Your brakes are a critical component of your vehicle's safety system and should be checked regularly. At Bachman CDJR, we offer a variety of brake services to help your vehicle slow down and stop smoothly. This includes brake inspection, where our technicians perform a visual and mechanical inspection of your vehicle's brake system. If necessary, we can also provide brake pad replacement and brake fluid exchange services.
RAM Battery Service
A vehicle's battery is its main source of electrical power. It can become weak over time, resulting in poor performance or even a stalled engine, so it's important to have your battery checked regularly. Our service team can test your battery's condition and recharge it if necessary. We also offer battery replacement services, where we use Mopar batteries to ensure that your CDJR vehicle is properly powered.
Dodge Transmission Service
Our technicians are trained and certified in diagnosing and repairing a wide range of transmission problems, from shifting issues and clutch repair to complete transmission rebuilds. We also offer transmission fluid services, which help to keep the components of your vehicle's transmission system lubricated and running properly. Whether you need minor repairs or a major overhaul, our team can help you get your car back on the road quickly and efficiently.
Top-Notch Customer Service
Our commitment to customer service at Bachman CDJR is second to none, and we make it our mission to provide a service that's as stress-free and convenient as possible. We offer online scheduling, so you can easily make an appointment at a time that suits you. And if you have questions or concerns about your Ram or Jeep service, we're just a quick phone call or email away. You can also simply stop by our Dodge service center. Here are some of the complimentary amenities that you can expect at our Chrysler dealership:
Wi-Fi internet access to help you stay connected and keep up with your busy schedule.
A shuttle service to get you where you need to go while your car is in the shop.
A rental vehicle so that you can get around town while your car is being serviced.
A selection of Goodyear and Michelin tires to help you get the best performance out of your vehicle.
Mopar parts to help you keep your car in great condition and accessories to customize your ride to your exact specifications.
Early-bird hours to accommodate your schedule so that your car is ready when you need it.
A team of certified technicians that can perform a wide range of services to meet your automotive needs, from regular maintenance to major repairs.
A Variety of Specials for Bigger Savings
At Bachman CDJR, we believe that quality service should be affordable and accessible. That's why we offer various service specials to help you get the care your vehicle needs without breaking the bank. These range from oil change packages to discounts on Mopar accessories. If you can't find what you're looking for, our helpful staff can give you more information about our current offers. We also update our specials regularly, so be sure to keep an eye on our website for the latest deals and promotions.
Chrysler, Dodge, Jeep, RAM Service In Louisville, KY
Bachman CDJR is a full-service Jeep dealership that offers a variety of services to keep your car in peak condition. We also carry a large selection of vehicles, including new units and certified pre-owned models. You can use our Online Shopper tool to view our inventory, find the vehicle that best suits your needs and budget, choose a financing option, and schedule its delivery to your home or business address. If you're looking for a Chrysler, Dodge, Jeep, or Ram dealer in Louisville that can accommodate all of your automotive needs, come to Bachman CDJR. Our finance department can help you find the best deal that will get you behind the wheel of the vehicle you want at a price you can afford. Meanwhile, our Mopar service center can help you maintain your vehicle for years to come.
Bachman Chrysler Dodge Jeep Ram
Is Located At:
630 Broadway St, Jeffersonville, IN 47130
Get Directions