If you're trying to decide between the 2019 Jeep Cherokee vs. 2019 Ford Escape, we understand how tricky the decision can be! While the Ford Escape is a popular SUV, it just can't live up to the high standards set by decades of Jeep history. The Jeep Cherokee is more powerful and capable, and there's no better vehicle for an off-road adventure! Take a look at the Jeep Cherokee vs. Ford Escape below to see why experts recommend the Cherokee time and time again.
Power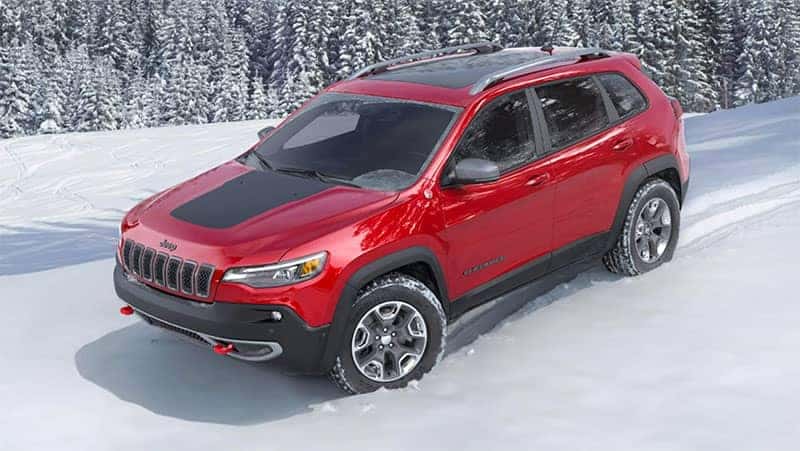 Between the Jeep Cherokee vs. Ford Escape, the Jeep Cherokee has the more powerful engine options. The Ford Escape offers three different powertrain choices: 168-hp 2.5L I-4, 179-hp 1.5L I-4, and a 245-hp 2.0L GTDI I-4 engine. While that's a wide range of outputs, Ford's options pale in comparison to the Jeep Cherokee lineup.
Choose the Cherokee to explore engines like the 180-hp 2.4L Tigershark MultiAir 2, 271-hp 3.2L Pentastar V6, and 270-hp 2.0L turbo option! If you need serious horsepower to accomplish your goals on the road, then the Jeep Cherokee is the only choice.
Towing
The Jeep Cherokee is also the more versatile option for its immense towing capabilities. The Ford Escape is a compact SUV, so it lacks the heavy-duty power of the Jeep Cherokee lineup. The Escape can manage up to 3,500 pounds of equipment when properly equipped. That may seem impressive at first glance, but the Jeep Cherokee can tow up to 4,500 pounds in its 4×4 configuration. For raw power and strength, the Jeep Cherokee is the clear winner!
Off-Road Capabilities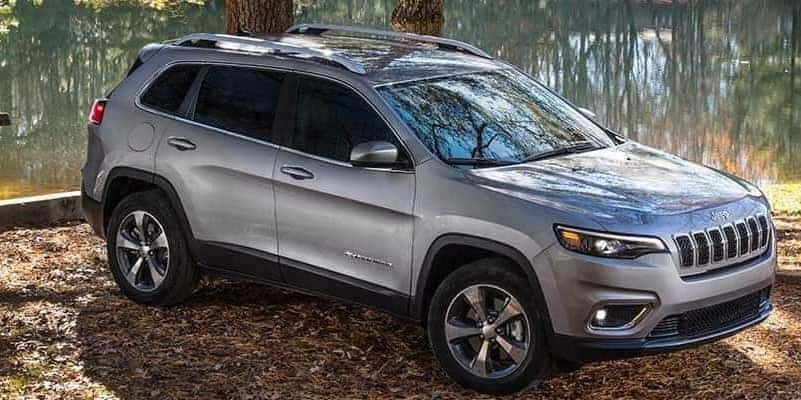 Finally, do you crave the thrill of an outdoor adventure? It won't surprise you to learn that the Jeep Cherokee is one of the most popular choices for off-road journeys. The mild-mannered Ford Escape is best suited for trips around town, but the Cherokee is ready to go where ever the day takes you. Jeep's unique Trail Rated badging marks vehicles that are built to withstand tough off-road conditions. From water fording to enhanced articulation to innovative 4×4 systems, the Jeep Cherokee inventory is the best suited for your weekend getaways.
Take Your Test Drive Today
The Jeep Cherokee is a phenomenal vehicle that has gained fans all across the globe, so why not take it for a test drive at Bachman CDJR? Our experts would be happy to get the keys in your hand, so contact us to get started. Still researching your options? Find out all about the Jeep Cherokee safety and Cherokee configurations.