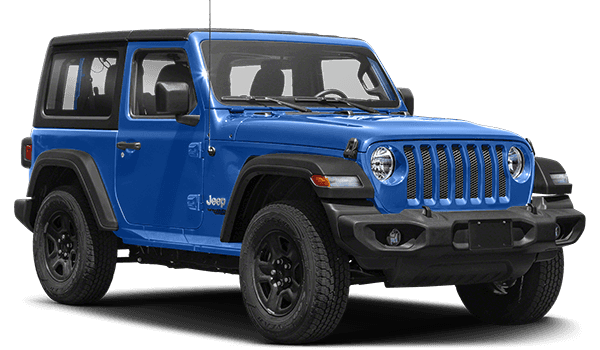 2019 Jeep Wrangler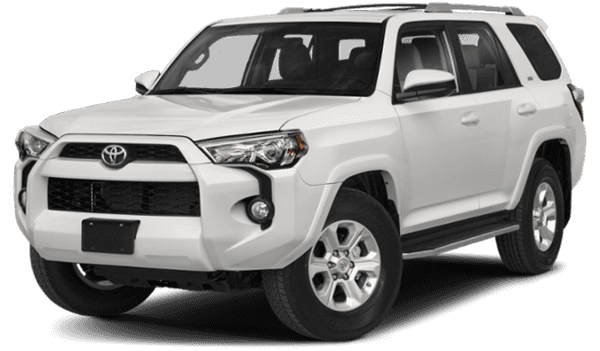 2019 Toyota 4Runner
2019 Jeep Wrangler vs. 2019 Toyota 4Runner
Jeep and Toyota both have a loyal following of folks who love their reliable and trustworthy cars, crossovers, and SUVs. Because both are so well trusted, off-roading SUV shoppers often compare the Jeep Wrangler vs. Toyota 4Runner. While both are renowned for their reliability and off-road prowess, you can only take one home to take care of your daily commute and weekend adventures. Compare the price, performance, and capabilities of these two venerable SUVs to see which you'd most like to take on your daily drives through Jeffersonville.
23 MPG City / 25 MPG Highway
17 MPG City / 20 MPG Highway
Price
If you want to bring home a high-performing off-roading vehicle, you can do it for less with the 2019 Jeep Wrangler:
2019 Jeep Wrangler: Starting MSRP of $28,045
2019 Toyota 4Runner: Starting MSRP of $34,910
Engine Power and Efficiency
While the Toyota 4Runner offers a reliable engine, it just doesn't offer the power and efficiency that Louisville, KY drivers need. The 2019 Jeep Wrangler provides more power than its competitor, without sacrificing efficiency:
Engine Options: Enjoy choosing between a 2.0L Direct-Injection Turbo or 3.6L Pentastar® V6 engine on the Jeep Wrangler, while 4Runner drivers are stuck with the thirsty 4.0L V6.
Maximum Horsepower: The Wrangler delivers an impressive 285 horsepower while the Toyota 4Runner can only muster 270 horsepower.
Maximum Torque: Experience up to295 lb-ft of torque pumped out by the Jeep Wrangler, compared to a less-impressive 278 lb-ft delivered by the 4Runner.
Fuel Economy: The Wrangler also offers better fuel economy, providing up to 23 MPG City and 25 Highway MPG. Meanwhile, the Toyota 4Runner only offers an EPA-estimated 17 MPG City and 20 MPG Highway.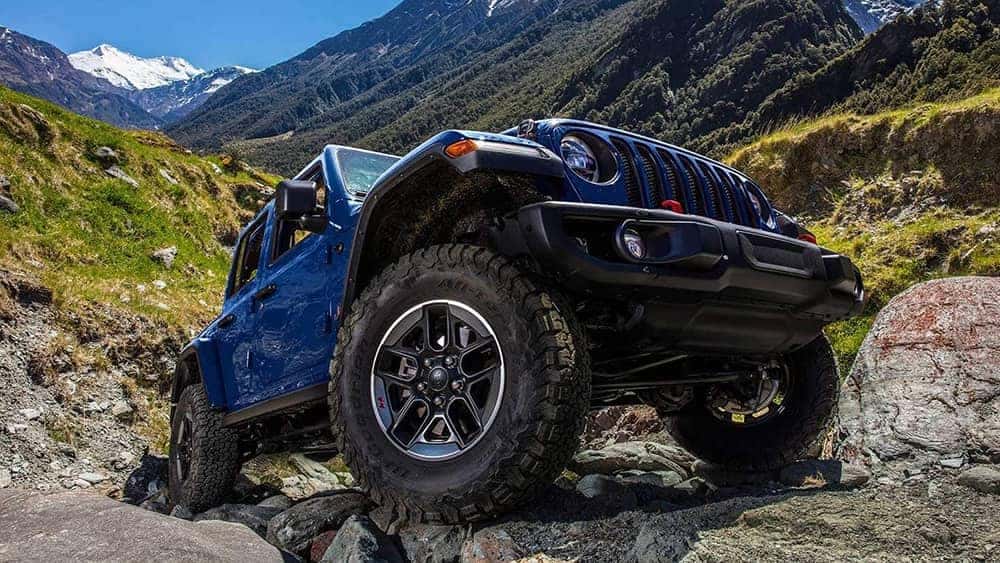 Off-Road Features
Are you wondering if the 4Runner or Wrangler has more off-road features? While both models offer advanced 4×4 systems and impressive off-road capabilities, your adventures through Clarksville will be rewarded when you're equipped with a Trail Rated® Jeep. Features you can only find on the Jeep Wrangler include:
Dana® 44 Axles: These heavy-duty solid axles are made to handle even the most intense New Albany trails.
Trail Rated® Badge: This badge proves that your Jeep Wrangler configuration has been tested in articulation, ground clearance, water fording, maneuverability, and traction.
Tow Hooks: Forged steel frame-mounted tow hooks are perfect for helping out a vehicle that can't handle the terrain.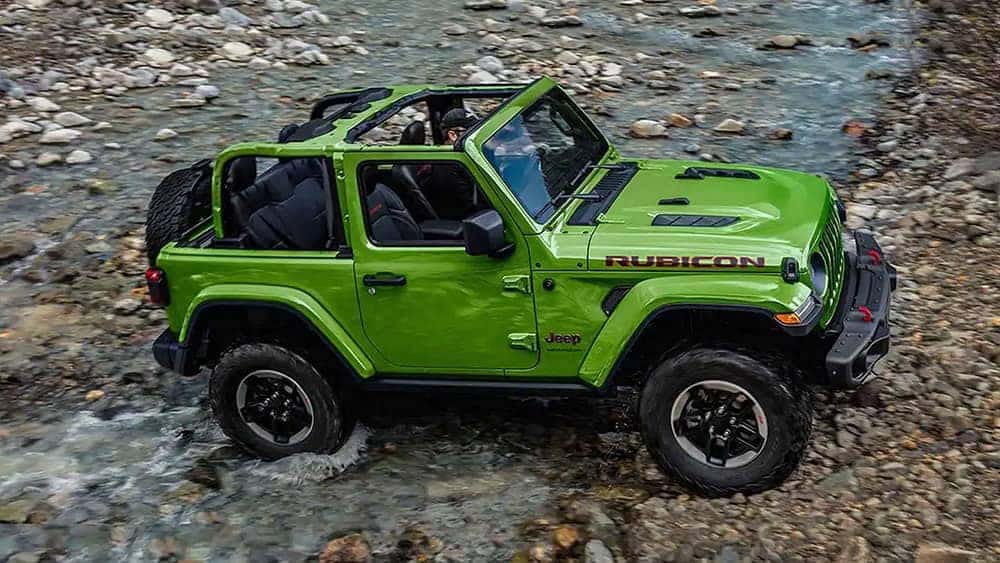 Get Ready For Adventure with Bachman Chrysler Dodge Jeep Ram
When comparing the 4Runner and the Wrangler, the Wrangler consistently supplies more features for less. No matter which Jeep Wrangler configuration you choose, we're sure you'll be pleased! Experience the legendary performance of the 2019 Jeep Wrangler for yourself at Bachman Chrysler Dodge Jeep Ram! Contact us to schedule a test drive or drop by our Jeffersonville showroom at your convenience!
---
Learn More with Bachman Chrysler Dodge Jeep Ram