Oil Changes: How Long, How Often, and All Your Questions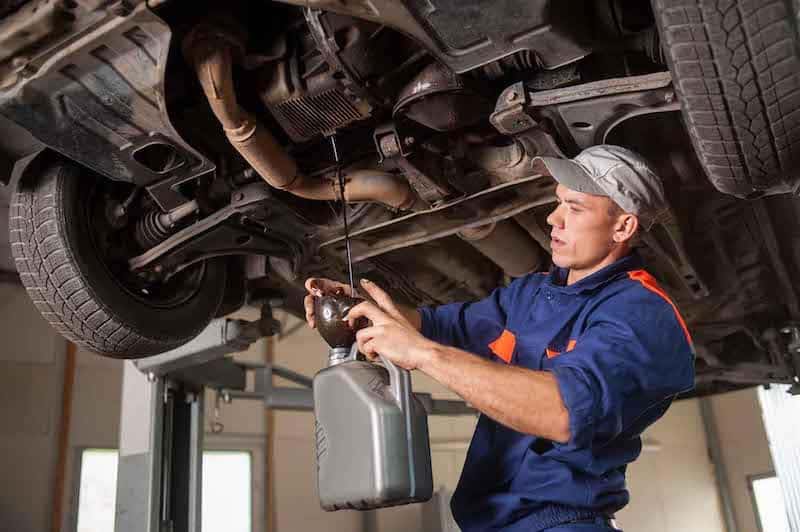 Whether you drive a brand new car or a model purchased for less than 10k, keeping your car in top shape means performing the tedious maintenance it needs when it needs it – including your regular oil changes. Fortunately, this is one task that doesn't have to be difficult and oil change and service coupons make it affordable.
In fact, if you're so inclined, you can even do it yourself. Before you break out the coveralls, however, let's answer a few of the questions you might have about changing your oil.
How Long Does an Oil Change Take?
That depends on who is doing the work. Changing your own oil can typically be done in under an hour – less if you've done it before. If you choose to take your vehicle to a mechanic for the service, their specialized equipment, and professional skills can get it done in about half the time.
As an added bonus, they can check for issues you might miss and advise you if your vehicle needs any additional services too.
How Often Should You Change Your Oil?
The frequency of oil changes depends on several factors, including the age of your vehicle, the type of oil you're using, and how you use your car. A new Chrysler 300 driven around town would need fewer changes than a Ram 2500 used for towing or a Jeep Wrangler that spends its days looking for off-road adventure. Check your vehicle's owner's manual for the manufacturer's recommendations, and if in doubt, contact a local service center for advice. Take a look at our oil change interval page for more information.
How Much Does an Oil Change Cost?
Again, there are a few factors to consider when calculating the cost of an oil change, including the size and age of your vehicle and the type of oil you use. A compact Jeep Renegade using 5W30 Oil will be far less expensive than something as large as a Dodge Durango using a synthetic oil.
Where Can I Get an Oil Change Near Me?
Scheduling an oil change for your Chrysler, Jeep, Dodge, or RAM vehicle is easy when you choose Bachman CDJR in Jeffersonville. Simply schedule your appointment online at a time that is most convenient for you, and we'll take care of the rest. Ready to learn more with Bachman Chrysler Dodge Jeep Ram? Learn how to rotate your own tires, improve your credit score, find the best place for auto financing, and even find summer events in Jeffersonville, IN, with our helpful guides!